I know I said I was coming back to blow the month of April up, but gosh I don't know...It's been a busy month. So here I am half way through it to share with you all. What shall we talk about? Hmmm...

Well I'll have to say the highlight of this month so far has been the 1/2 month long P.Y.T. Birthday Celebration LOL. Yes I said Ms. P.Y.T. Cause she is. Check her out




She's 24 now (getting kinda old on me huh MissyLOL) and her birthday was on April
2nd. Here is a short (okay maybe not so short.lol) picture overview.



Sent her Flowers on her birthday, and she loved it YAY!! :)



That weekend I came home, and we had dinner at our personal favorite spot SEA with all the friends and Fam.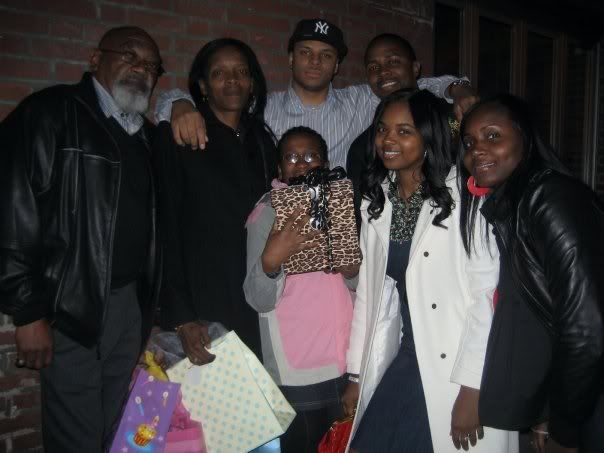 Happy bunch of people huh, and that was only 1/2 of the dinner party. We love our Tima :)



& knowing us picture whores we had to take a pic in the bubble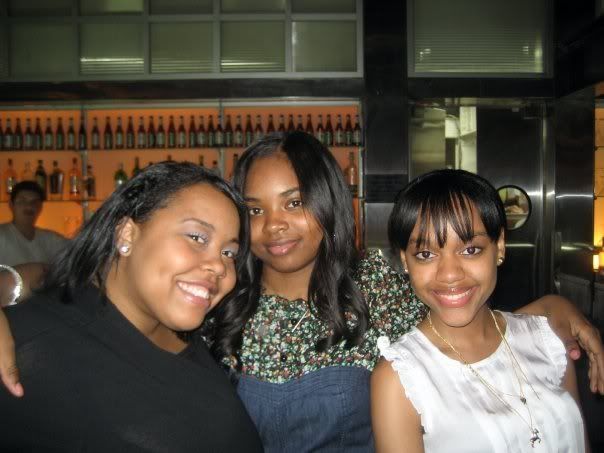 Even Jackie made it out woop woop!!!!!



Her and the BF...truly happy she is. I luv it.

THENNNNNNNNNNNNNNNNNNNNNNNNNNNNNNNNNNNNNNNN...
of course the celebration wasn't over, so the next weekend we decided to take a party bus to A.C. Woop Woop. & off we go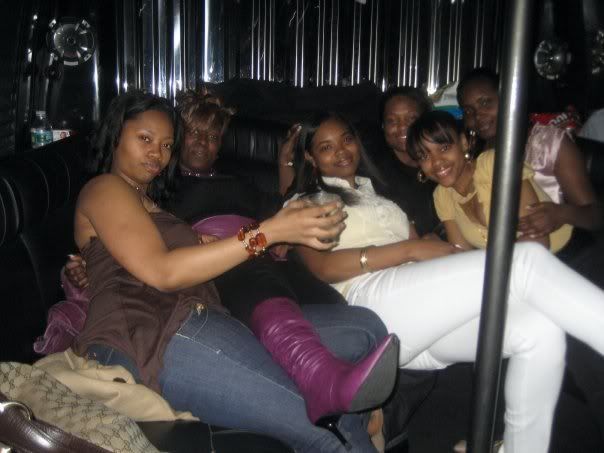 The Girls on the way to A.C. minus the boys :)



Okay okay BOYSSS!!!! u get a pic in too..hehe

On a side know I think My Cheatham thinks I'm Raggedy Ann:



Okay so we finally make it to the club:


P.Y.T.'s shoe game is tight huh? Remember them from the first post



& missy is looking pretty hot huh!!!


My 2 favorite people; Da BF & da BFF LOL

& after some Manning Love..GOOOOOO GIANTSSS:



...We're Out!!!



Lots more to share about the month of April so far, but gosh don't wanna get fired so I gotta go :)