I'm getting really sucky at this blogging thing huh? Like seriously, I'm about to update you guys on last weekend, and the new weekend is here.

Anyways, like I said I had a dinner/movie date with the BF. I sure do love me some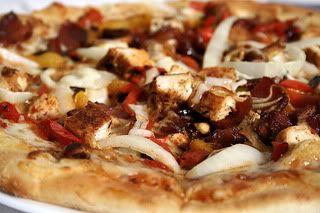 California Pizza Kitchen
I got my Jamaican Jerk Chicken Pizza as usually and my BF got a Thai pizza. If you guys have never been, you really should go :)
After that, we ventured over to like the only theatre that wasn't sold out and saw
I don't care what any of ya'll say, it was really good and I think she did a good job. I think it's just hard for people to differentiate between her and whomever she is playing because DUHHHHH, she's Beyonce. My boyfriend said it was another version of swim fan, but he liked it none the less...think it was because he was with me :) lol.
On Saturday I went to class, work, and then ventured off to one of my close friends baby shower.
Proud Mommy to be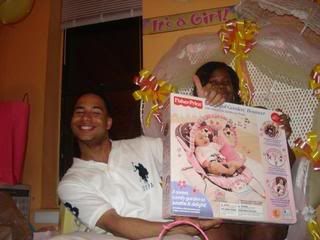 Daddy to be loving the present I got them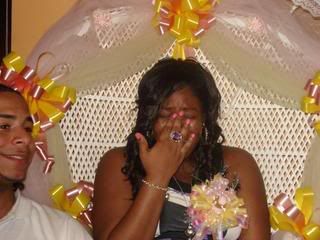 Awww...she even cried, all those hormones lol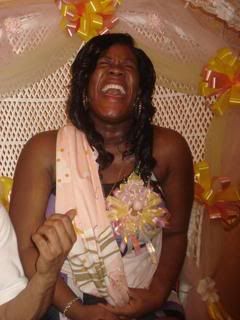 and there was lots of laughs too
Us Girls!!! guess who is the only one not prego in this pic. Ya damn straight, MY ASSSS :)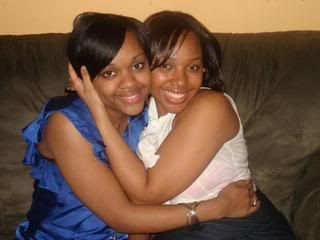 New friend, Cece

Yep, I sure did enjoy that 85 degree weather while it lasted
After that, Sunday was a drag. Mother nature slapped me in the face, but it's okay cause after that baby shower with all those other prego women...it was exactly what I needed.
Can't wait for this wknd!!!