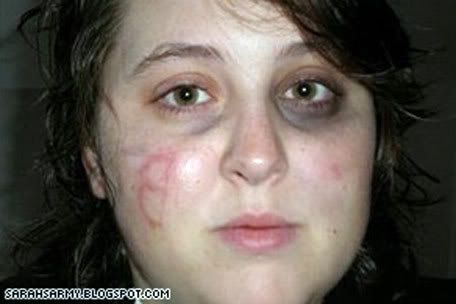 Some people are straight psycho. This woman claimed that a 6'4" Black man attacked her and carved a "B" into her face for being a John McCain supporter. Later on, authorities found inconsistencies on her story, polygraph tested her, and found out she was plain ole lying.

It's sad because untimely I guess she was being racist-why did she have to choose a black man?

& obviously she was trying to say that Black people are really radical when it comes to this particular election. However, in all actuality she is the crazy one for carving a B into her face and fabricating an entire story.

She gets a major thumbs down!!!