I'm back sooner than I expected after my post today. Is this what my life has amounted to...guy approaching me with, "what up pimpin?" Do I look like I deserve such greetings? Do I? DAMN!!!

I'm sitting on my university's libray steps and this dude(yes I'm abouut to put him on blast)...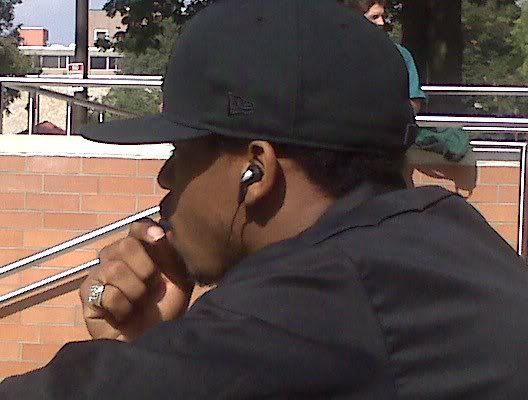 ...addresses me with that BULLSHIT!
EWWWWWWWWWWWWWWWWWWWWW. He was gross looking (and had the nerve to be singing too). I know that's mean but quite frankly like smokey said in Friday (luv that movie) I DONT GIVE A FUCK! Asking me dumb ass questions. I kept giving him one word answers and then he finally got the point and was like, "where are you from?" "Ny," I responded. HERE he gooes, "I can tell, you have an attitude."
DUDE WHATEVA!!! Jus cause I don't wanna talk to you doesn't mean I have an attitude and LADIES don't u just luv (well hate) it when a dude try to holla and because u played his ass he wants to all of a sudden be a hater. SMH
On a side note...FUCK THE PHILLies. I HOPE THEY LOOSE tonight. I'm tired of all these damn philly teams Eagles and all. I'm a NYer at heart and can't wait to get out of this whack ass state next yr when college is ova.
This LA journalist called it a "a dingy city" & that's what the hell it is.
In case you guys haven't noticed, I'm feelin' a bit agressive today.