So Christmas was okay. Nothing special really happened until i received the perfect Christmas Present.

Don't really want to get into it yet, but there is this guy I know. Him and I talk quite frequently, let's say everyday, for hours. I remember once telling him that when I was a little girl i got "Grover Goes to School" as a present from a teacher for doing well in all of my classes. It was one of my favorite books and i lost it.

So guess what guys???

this is what he got me for Christmas...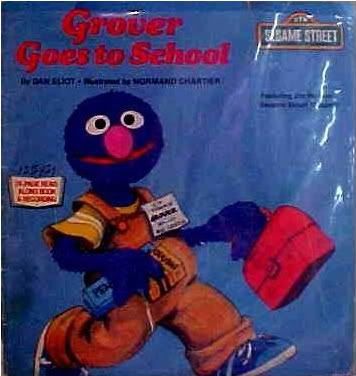 Yep he sure did get me this book. Ahh man. I hate opening presents infront of people because I feel like that's the one time they can tell how I truly feel. I was smiling ALLLLLLLL over the place
Pretty cool guy!!!